Free Fire is a survival based Battle Royale game that came out for the mobile platform in late 2017. What makes the game different from its competitors such CoDm, PUBGm, and Fortnite mobile is the unique character skill system. This character skill system offers a new approach to the usual fight off where the one who spots the enemy first wins. In this system, each of the characters present in the game has a unique character skill. These character skills are divided into two: 1) Active and 2) Passive skills. A player can, at most, equip 4 character skills. One active and three passive. Today, in this article we shall discuss about the Top 3 active skill characters in the game.
Active Character Skill in Free Fire
Active skills are those character skills that boost the stats of the user to a certain extent limited by some constraints such as time duration, HP etc. These boosts offer a lot of different power ups suitable to different playstyle and situations. While active skills are not necessary for the players to equip, it's usually suggested to have them to increase the chances of survival.
So, without further ado let's get to know the Top 3 active skill characters:
1

Chrono
Sex: male
Age: 35
Birthday: Feb 05th
Chrono comes from a parallel universe where there is a higher science and technological level than the levels in our current world Earth. He had a normal childhood in his original universe. His parents were famous lawyers who fought against poverty and to help bring the poor homeless people up into society. Because of this he always had an awareness about vulnerable groups since he was very young and as he grew older he found ways to do his part to help as well.
Skill Name: Time Turner
Creates a force field that blocks 600 damages from enemies. One can fire from inside the force field. Within the force field, you can increase 15% in movement speed during 8s activation. CD 170s.
2

Wukong
Sex: Unknown
Age: Unknown
Birthday: Unknown
Monkey that looks like a human being. He still likes bananas, though. One of the OG active characters in Free Fire. Recently, the skill for this character was optimized. This move has suddenly revived the character and is now heavily used by players to counter Chrono.
Skill Name: Camouflage
Turn into a Bush for 15 sec. Camouflage's cool down is 200 seconds. Firing the weapon will cancel Camouflage's effect and taking down an enemy will reset the cooldown.
3

Xayne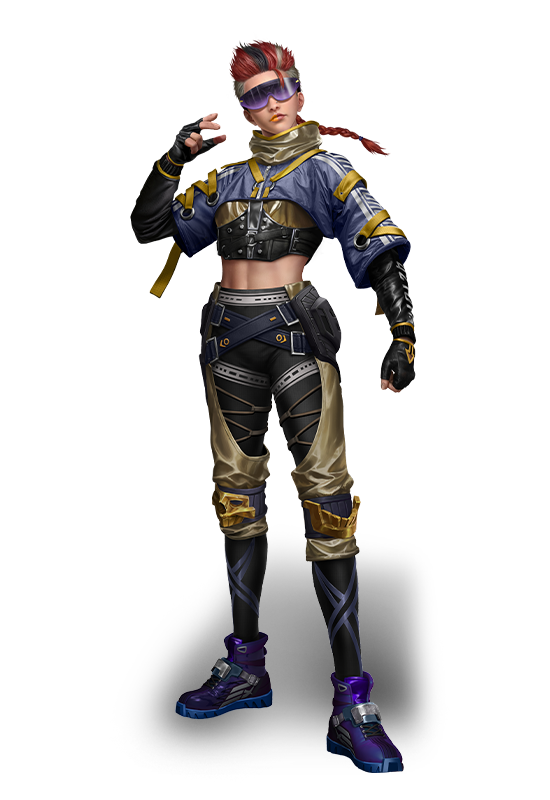 Sex: Female
Age: 23
Birthday: April 21st
Xayne was always interested in more extreme activities even when she was a kid.
She prefers the adrenaline rush of xtreme sports instead of human interaction. Free-spirit, she wants to explore life and find its limits. If someone says "you can't do something", she will definitely find a way to do it.
Skill Name: Xtreme Encounter

Gets 80 HP temporarily, 100% increased damage to Gloo Walls and shields. Lasts for 10s. Cooldown: 100s.
---
Also Read: Garena Free Fire: Redeem Codes (June 2021)